Sought After Children Orphanage
The Foundation has a Children's Home (Orphanage) known as "Sought-After Children Orphanage" which started off on the 8th February, 2008.It was setup to provide a homely place of abode in the temporary for the abandoned and motherless children; to find suitable homes for most of the children who might never have known what it means to have parents and to provide opportunities for childless couples, who long for children,  to become parents.
In our Children's Home, we are committed to providing a safe and nurturing environment for the children under our care. We recognize that children are vulnerable and often face numerous challenges, including neglect, abuse, and abandonment. That's why we work closely with law enforcement and other agencies to ensure that the rights of children are upheld and that they are protected from harm.
Our goal is to provide a temporary home for children in need, offering them a safe space where they can heal and grow. While staying with us, our dedicated staff members work tirelessly to provide the children with the care, support, and education they need to thrive. We believe that every child deserves to feel loved, valued, and empowered, and we strive to create a nurturing environment that helps them achieve their full potential.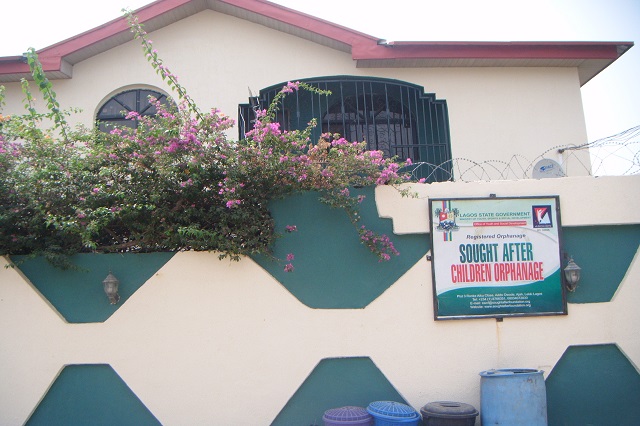 Our ultimate goal is to reunite children with their families whenever possible. We work closely with families to identify and address the issues that led to the child's placement in our home, and we provide support and resources to help families overcome these challenges. When reunification is not possible, we work to ensure that the child is transferred to a more suitable home where they will be accepted in love and nurtured to grow into responsible adults through the adoption or fostering process.
Our organization takes great pride in the work we do to serve and support the children in our care. We are grateful for the opportunity to make a positive impact in their lives, and we are committed to continuing our efforts to provide hope and healing to those in need. We recognize that we cannot do this work alone, and we are deeply appreciative of the support we receive from our community.
Carol Oyaide – Founder Sought After Women and Children Foundation
We are proud of the work we do, and we are grateful for the opportunity to make a difference in the lives of the children we serve. Together, with the support of our community, we can continue to provide hope and healing to those in need.
Thirty- four (34) were reconciled, reunited with and returned to their families
Fifty-seven (57) have been adopted and fostered by different families
Two (2) special needs children were transferred to other homes.
Forty four 44 are currently in the home.
This comprise of fourteen (14) boys, thirty (30) girls; out of which forty-two(42) are enrolled in school, seventeen ( 17) of them in the University.
Twenty four (24) of the children in the home are below the age of Eighteen (18) and we have twenty (20) of them above the age of Eighteen (18).
Become A Proud Volunteer Now
We implore you to support our project to make a societal change in our nation Nigeria and the world at large.